Demographic Data, Planning, and Siting
Demographic data sources are assembled and put into a format where they can be easily consumed. 
Some want Mapping Strategies' analysis services.  The below example is where Grinnell-Newburg made a determination on summer feeding program site location by determining which available site had the most students and At-Risk (Certified Enrollment designation) pupils living within a one mile radius.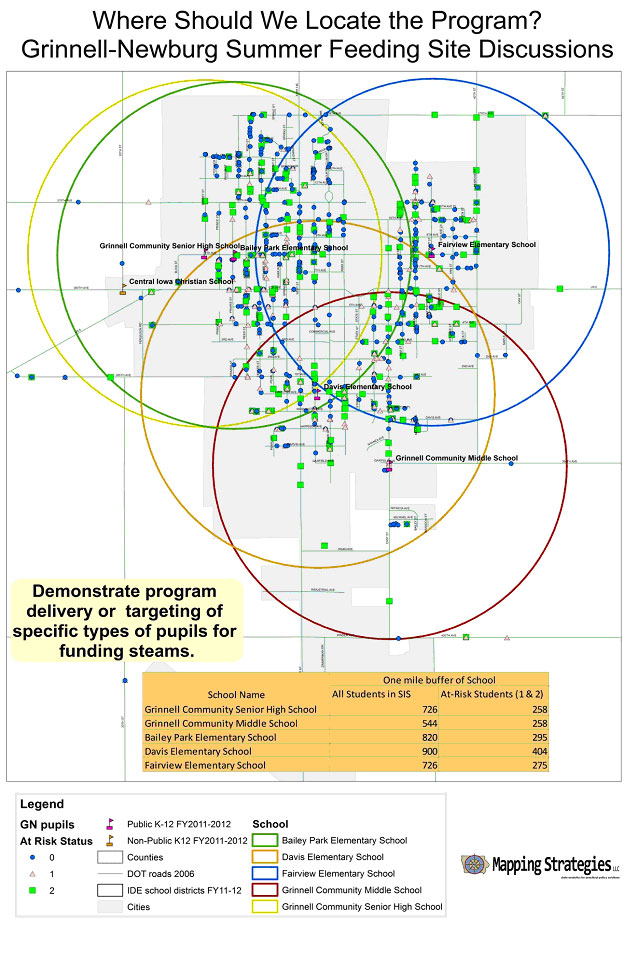 Others want the ability to roll around in their own data.  For those folks we make data files with our GIS that can be used on freeware GIS such as ArcReader.
Clients may study the output and ruminate on different scenarios.  Take time to study concentrations or lack thereof in relationship to what you think is important, at your own pace.