Online Walking Deck
Geocode Your Voter Lists for the Caucuses
Some politicos say Iowa invented the "walking deck"...the index card system of voter information which could be organized for walking to get out the vote. Come see what technology has transformed the "walking deck" into.
Whether you are a candidate, independent expenditure group, or a traditional advocacy group, you have lists of people you need to map and contact for Caucus night. Here data processed by a geographic information system (GIS) is served up to a customer on a web browser. Each symbol on the map below represents a targeted voter.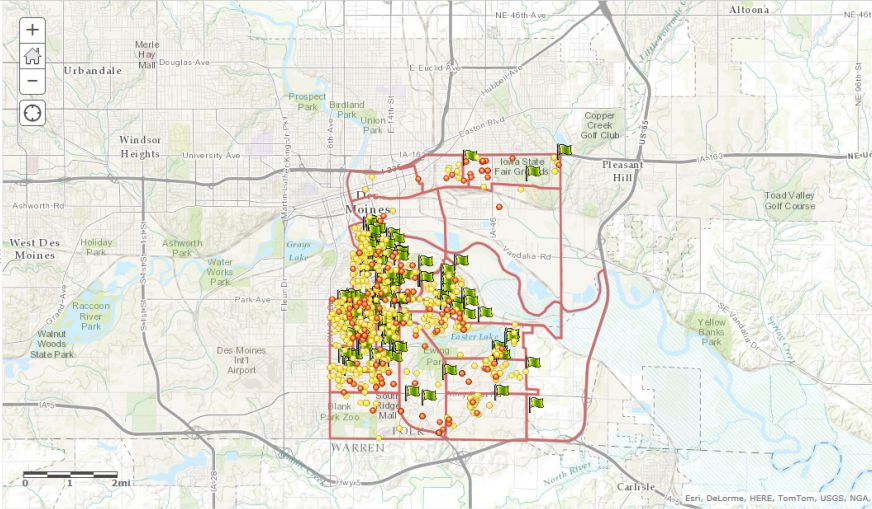 Some find that adding a spatial component to the standard columnar, spreadsheet data makes their original voter data information even more powerful.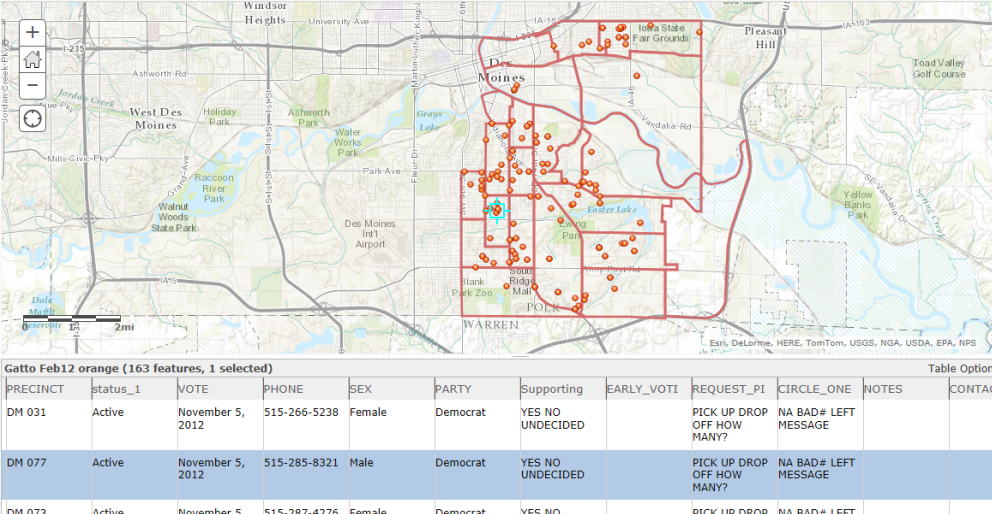 It goes with you...
Another thing that makes this really special and highly useful is we can serve this up on you mobile device.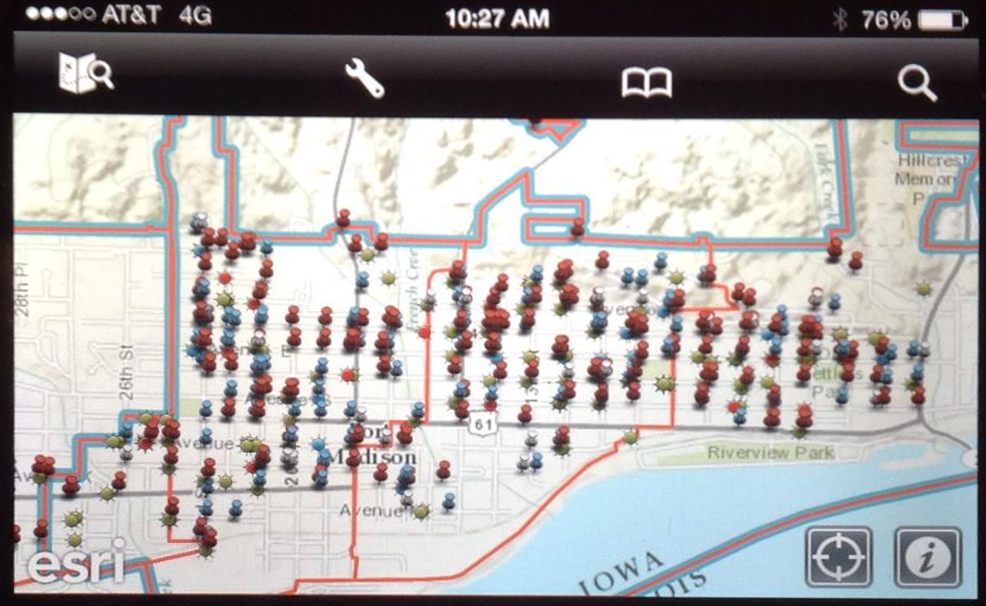 There are a considerable number of things you can do on your Android or iOS device. Notice the hyperlinked phone number...call your target directly from this app.